I came across this drawing: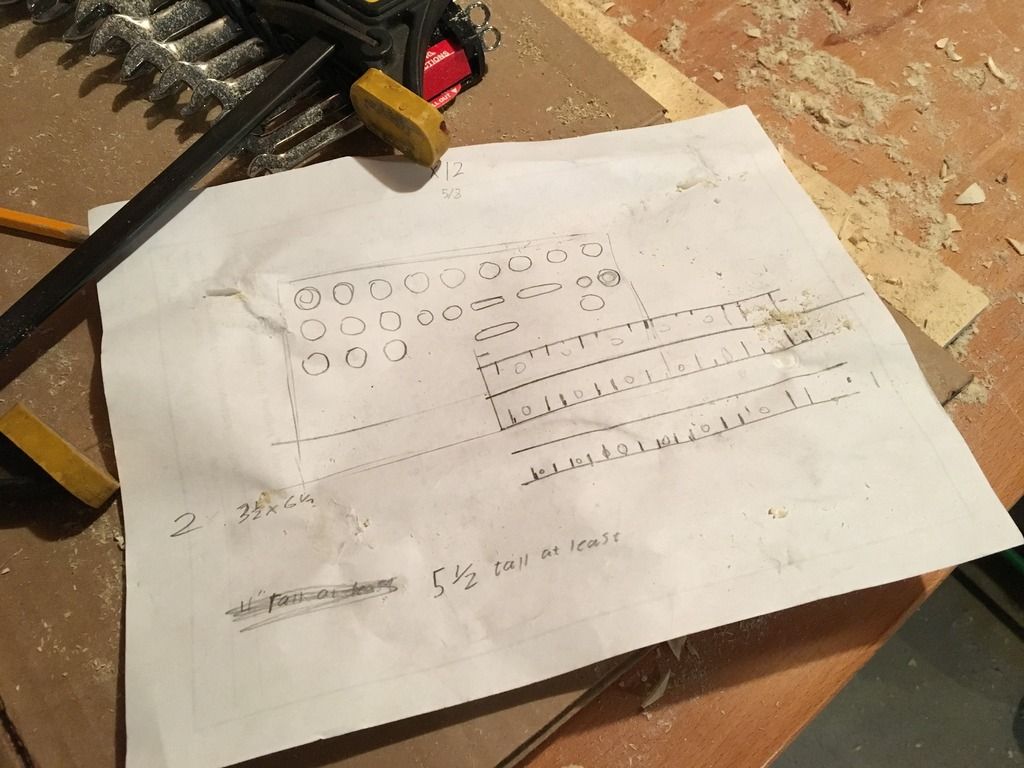 .. and asked Henry Toadroller (hey, his initials
are
HTR) what it was. In his usual precise conversational mode, imparting all that I need to know in the fewest words possible, he said, "something I'm making," and that was that.*
I came back from a business trip to find this on the workbench:
Dang! I like that!
And so you see the tool holder along with a shelf for the works in process. I believe those are bishops for the chess set he's been carving.
I think he's going to be amazing.
*Not entirely true. At some other point he asked if he could use the piece of white trim "for something I'm making."