I was out running errands last Saturday afternoon while my ten year old was attending a friend's birthday party. I stopped by the local mom and pop guitar shop for a chance to experiment with some American Fenders from the top shelf.
The Teles were good; the Strats were so-so. Plucked them through a used solid state Princeton 112 plus and got some good tone from it.
Moving down to the used rack, I looked up and saw a Hamer logo. Looking down, I saw a Strat body. Closing my eyes, I said a little prayer, and looked up at the logo on the headstock again. Hamer USA.
Amen!
It has been loved to death- but I'm going to love it more. It's precisely what I've been hoping to find: a worn, loved, don't-have-to-worry-about-dinging-it-cause-it-ain't-gonna-get-much-prettier Hamer Daytona to play and play and play. That and it was the nicest Strat in the joint.
Sperzel-locking tuners. String it through the eye, clamp it down, cut the string, tune to pitch.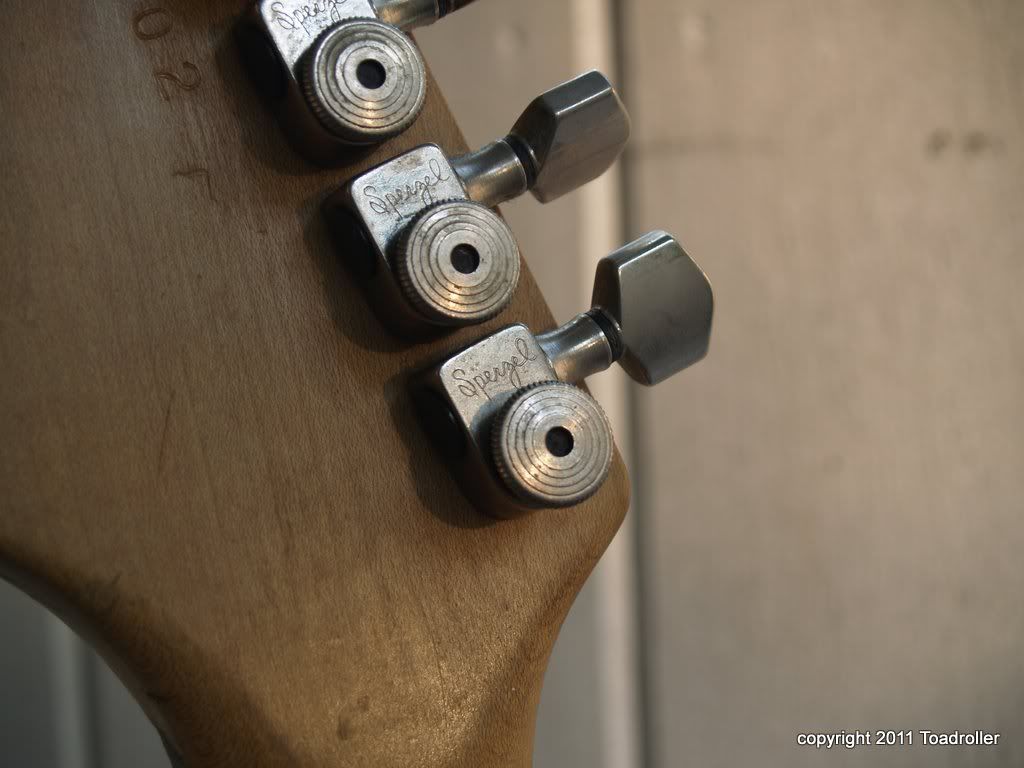 Yeah, this is the sign of a hand-made American guitar at its best.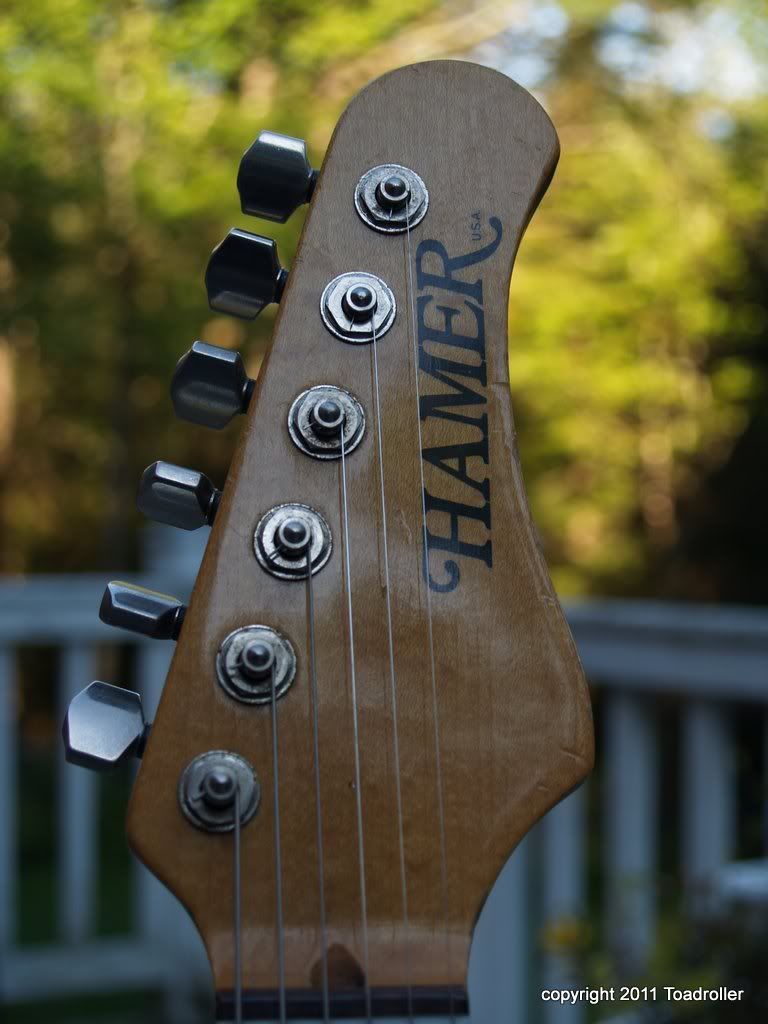 It looks better in these pictures than in does in real life, but that's the beauty of it.
You can't get a neck like this without putting in hours and hours of love.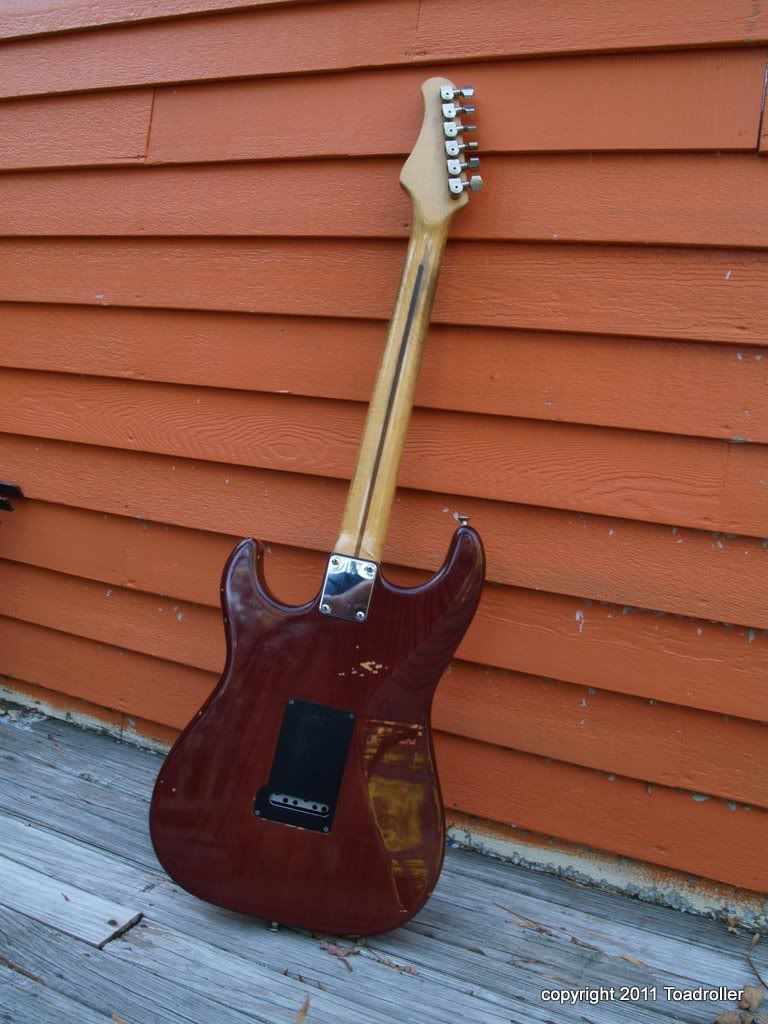 Young blue-eyes approves